Introduction
It is February 2022 and we have brought you some unique and original Valentine's Dat quotes , messages for family and couples.
You can choose from our 27 creative ideas for Valentine's day celebration.
All are eagerly waiting for Valentine's Day. This day is celebrated as the day of expressing our love for our family, friends, relatives and for all that is worth loving including the whole universe.
Happy New Year quotes for 2021.
Here we are going to see the brief history of celebrating Valentine's Day and some awful quotes and messages that you can send to your family and loved ones.
unique motivational positive life quotes.
Why is Valentine's Day celebrated?
Every year Valentine's Day is celebrated on 14th February. This day is also called as Saint Valentine's day and the Feast of Saint Valentine.
True friends and friendship quotes.
Its celebration started to honor Christian Martyr named Saint Valentine. It is now considered as an important cultural, religious and commercial celebration of romance and love in many parts of our world.
On this day people send greeting cards and gifts to their loved ones and do church service. This day is the celebration of pure love for your family and dear ones.
Love is a universal feeling and we can't restrict it to the love of couples but we should express our love for our family, friends, well wishers and all that makes our life comfortable and worth living.
We have prepared some wonderful quotes, wishes and messages for you to send to your family and loved ones on this Valentine's Day 14 th February, 2021.
Valentine's Day quotes, wishes for family and couples
Know the purpose of celebration of Valentine's Day. It is very special day for couples but at the same time for family and every individual also.
One can send express his or her love for family on this day by wishing, gifting and celebrating this day with creative ideas.
Here are some of the unique, best and fresh quotes, wishes for families and couples for Valentine's Day 14 th February, 2021
1)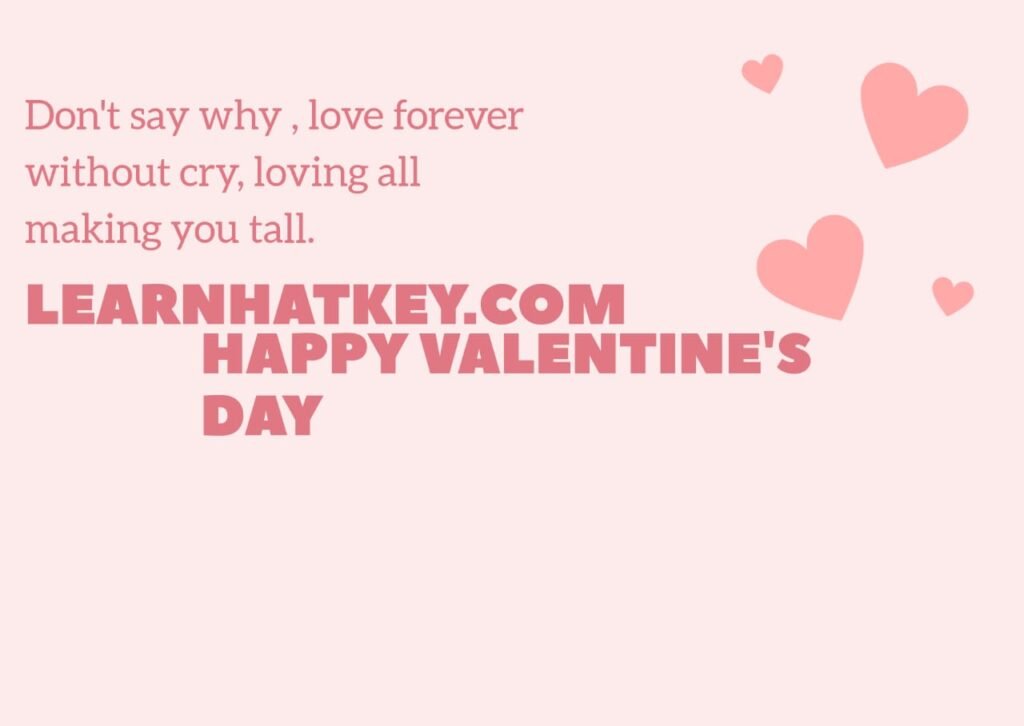 2)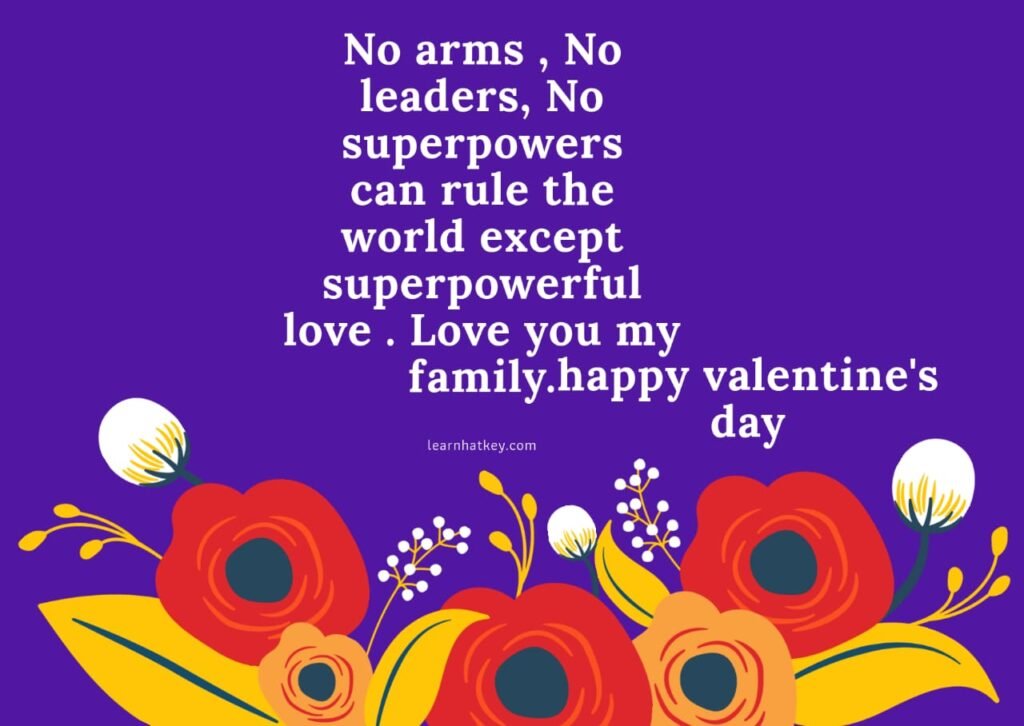 3)"my Mom, Dad, brothers and sisters are my jewels to bear all time and not just on a the single day. Happy valentine's day."
4)Wherever we may be, our love for each other connects us in the bond of family.Happy Valentine's Day

5)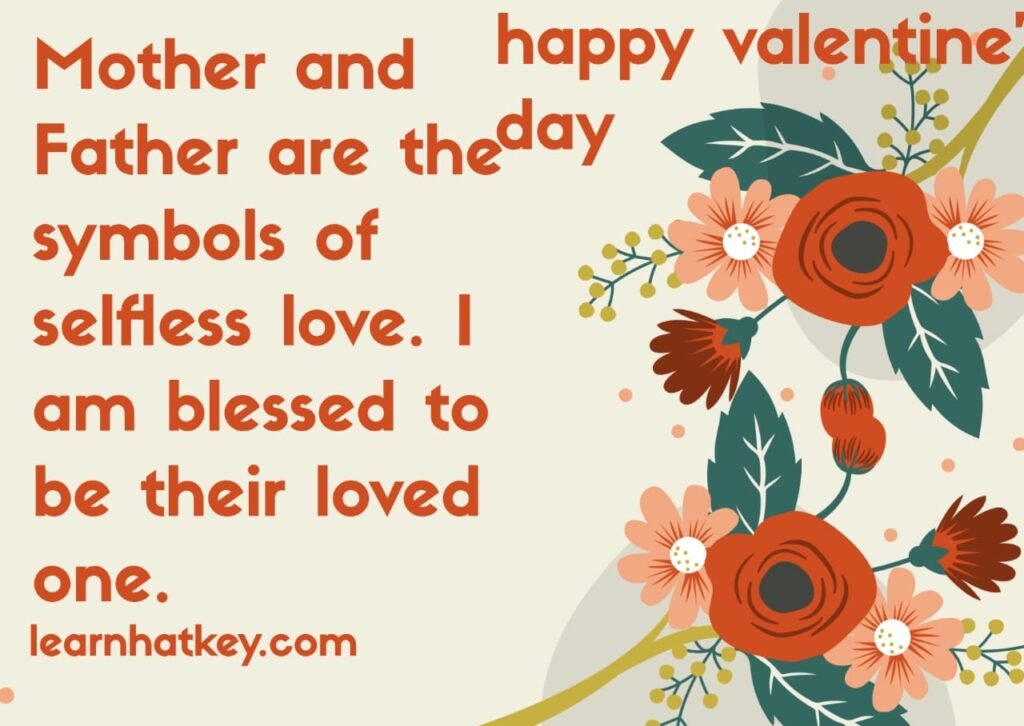 6)Selfless love is rare to find but it is richly present in my family all over. I wish my family Happy Valentine's Day
7)Valentine Day is just a reminder of unconditional love, support and motivation of family members who celebrate each day full of love like valentine day. I wish my family a very happy valentine day.
8)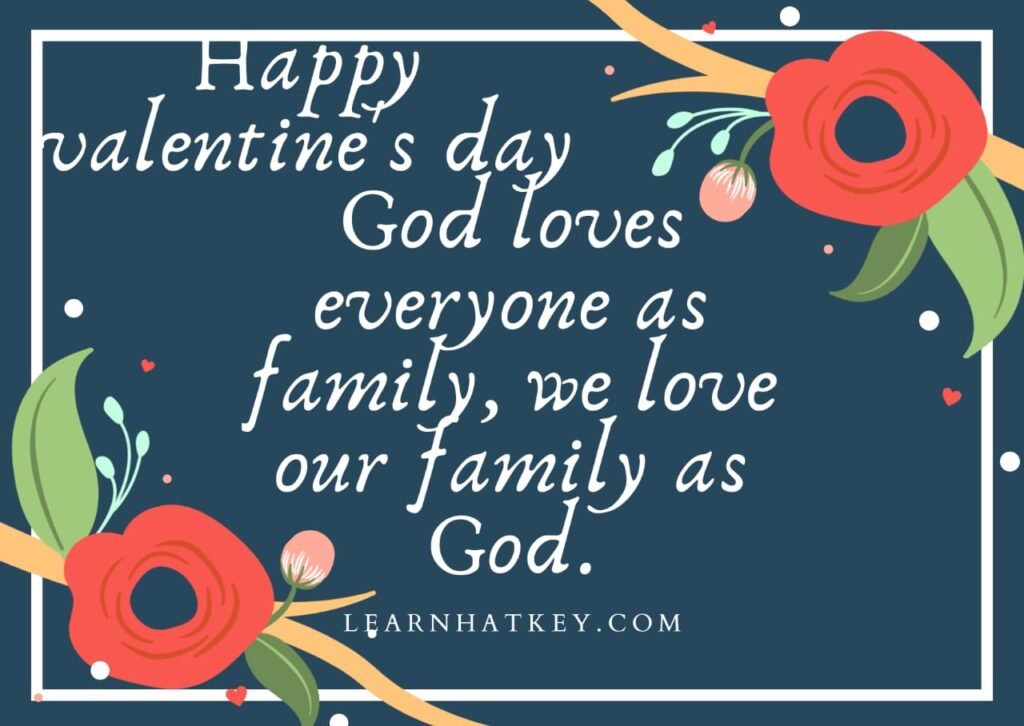 9)I don't take my family for granted so I wish it when I wanted. Valentine's day is 1-365 days of family love conveyed through my warm wishes. Happy Valentine's Day my lovely family.
10)However busy we may be, Valentine's Day wishes are there to be. My family, My first loved Valentine. Happy Valentine's Day
11)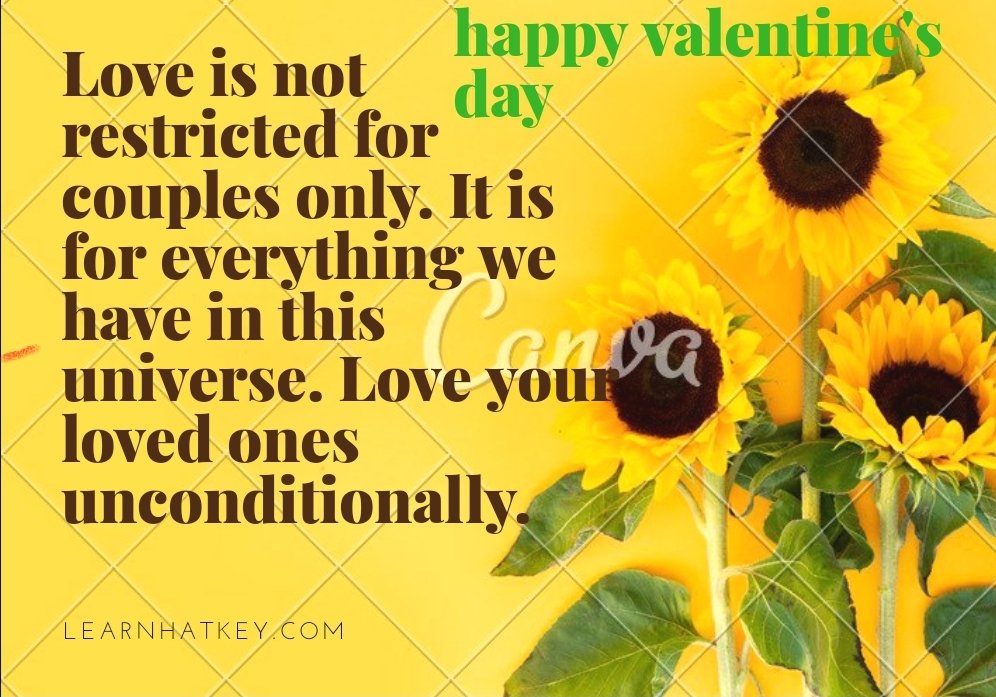 12)Where there is true love among any two or more, there are no questions just kind and caring considerations, Happy Valentine's Day my love…
13)All humans are made up of the same elements with universal feeling of love which is the essence of life for all who understand it .

Happy Valentine's Day my universal family.
14)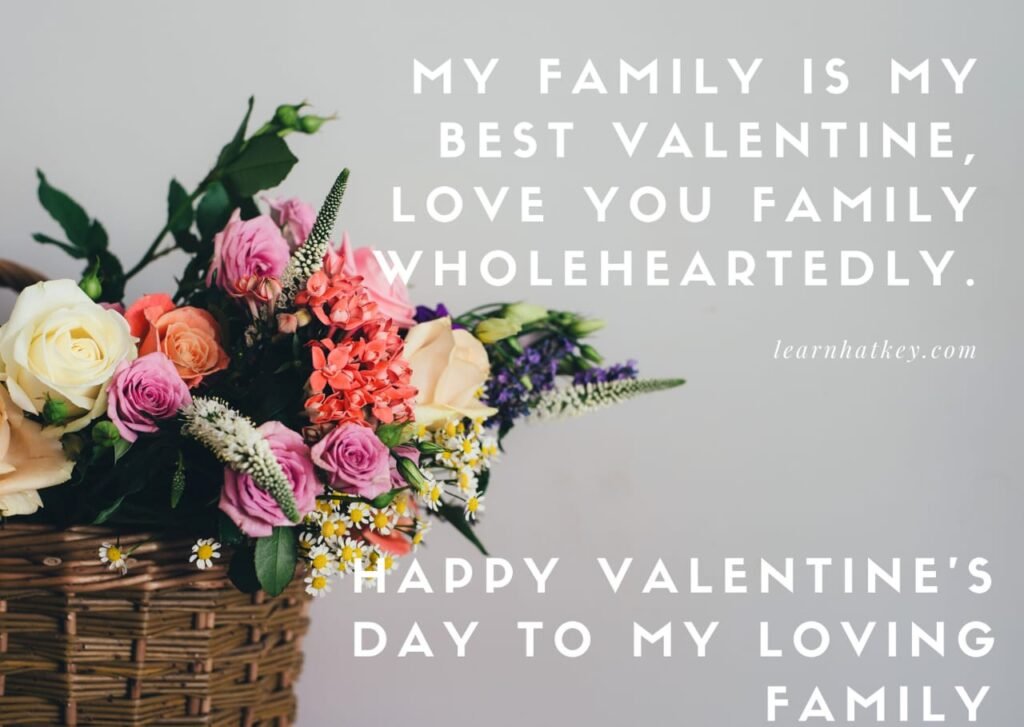 15)Mother and father are the symbols of true love who bless me to be their loved one. Happy family love day to my valentine family.
16)Love is not just a feeling but the noble and grand expression of combined universal feelings like kindness, affection, friendliness, understanding, co- operation and trust. Happy Valentine's Day.
17)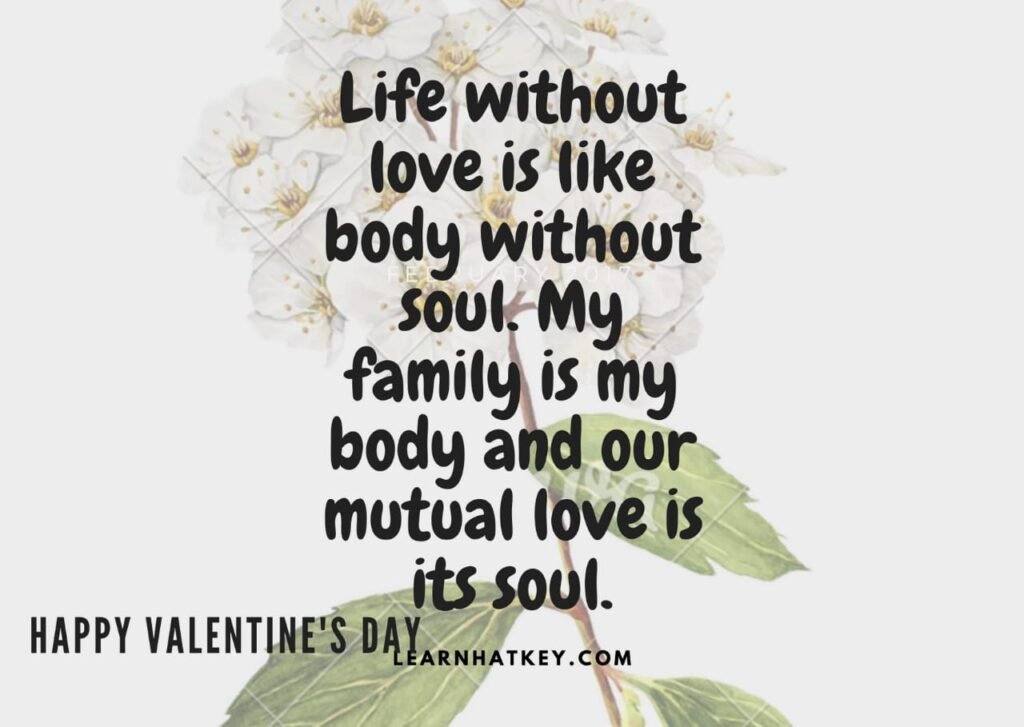 18)Those who love you need no explanation and those who don't won't accept any of it. No explanation, Just loving wishes on the occasion of Valentine's Day.
19)True love can not be expressed with just words but through eyes and gestures which I find in my family. Love you family and all the best wishes of Valentine's Day.
20)
21)Love forever, search nowhere as it is already in you everywhere!

Happy Valentine's Day
22)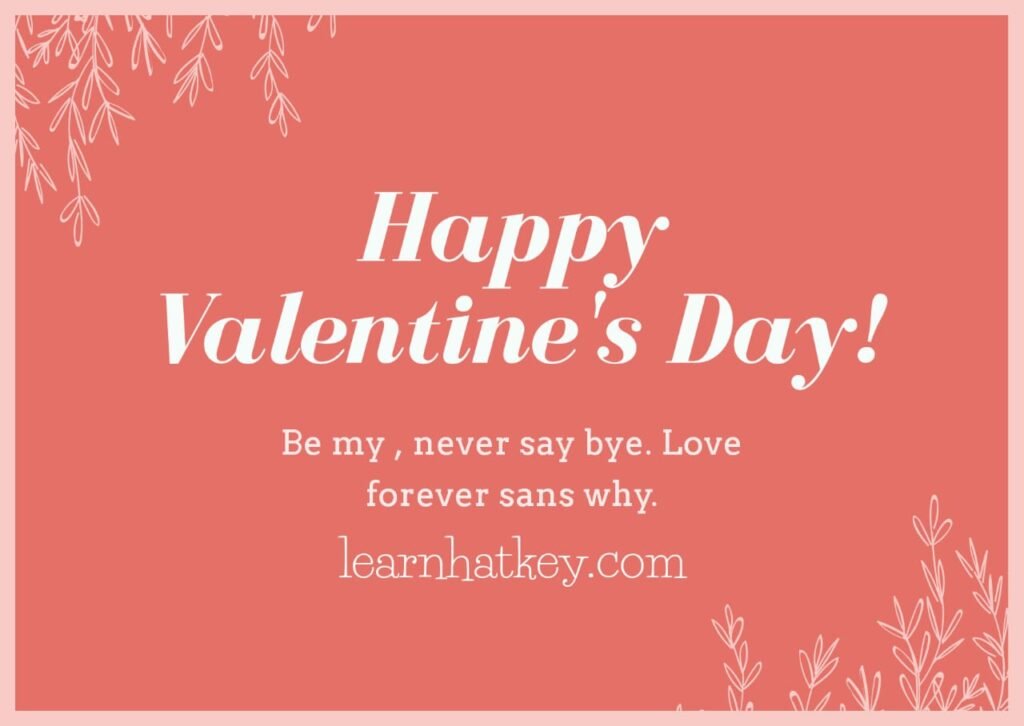 23)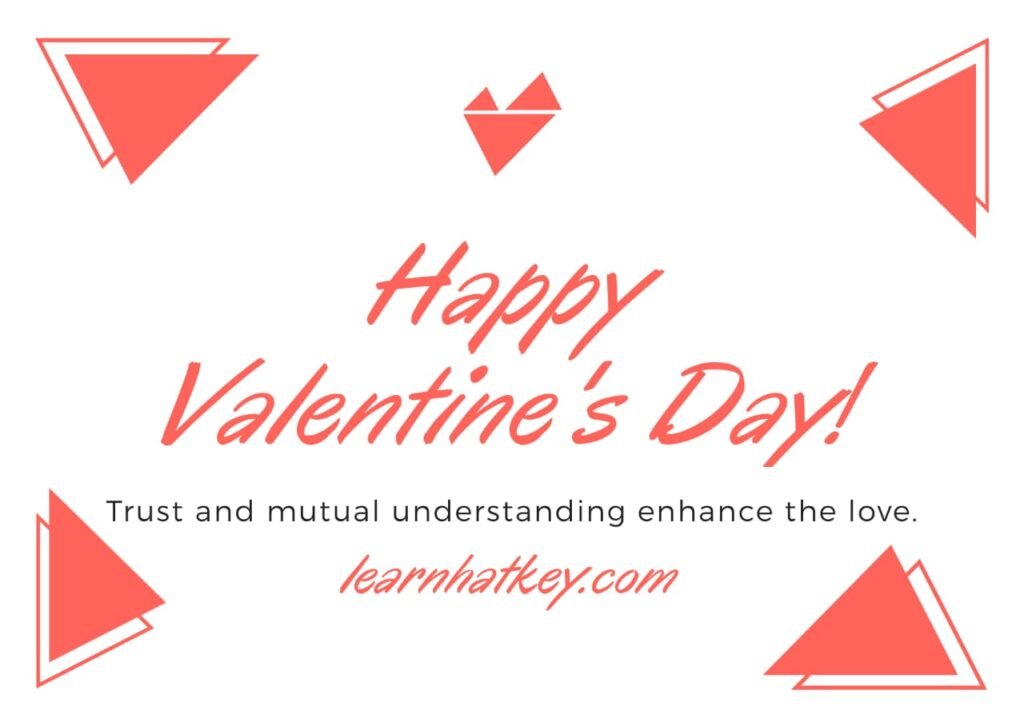 24)My family my love, Wish you all Valentine's Day as the family day of love.
25) Love is everywhere and finding it is to be lucky for sure. Wish you happy valentine's day,
Conclusion for valentine's Day quotes, wishes
From the above discussion, we can conclude that love is a universal feeling and Valentine's Day si celebrated in the sacred memory of Saint Valentine. It is not only limited for couples but it is also for all who love someone.
It is not just restricted to romantic date or dinner but to celebrate with our loved ones who care and love us unconditionally forever without any thing in return except love.
This Valentine's Day should be celebrated as family Valentine day and do your best to make it memorable for all your family and not just for one.
We have given some of the unique quotes and ideas for it and we are sure you will love them.
With love+ respect from team learnhatkey.com