Shree Ganeshay Namah
Useful Golden words for daily English speaking and writing
Introduction
Every day we meet people. Some are old acquaintances and few are new. The impression of our personality lasts till we start speaking which ultimately describes the course of our conversation in a favorable or unfavorable way.
So to become a fluent English speaker and even if you already are, you need to know very useful words and expressions in English.
Here you will get a valuable collection of them regarding greeting people, birthday wishes, festival greetings, the right ways to say goodbye, salutations, how to disagree politely, make polite requests, express gratitude, apology, and respond to them.
Useful Golden words for daily English speaking and writing
You should know some polite, imperative expressions and exclamations in English speaking and writing .such words are called golden words.
let's see all of them in detail.
1)Greeting words-
We use greeting words when we meet people or on various occasions like festivals, birthdays, anniversaries, holidays, successes, or achievements.
a)Greetings when we meet people-
hi!!
hello!!
how are you?
how are you doing?
howdy
good morning( from 12 a.m.to 11:59 p.m.)
good noon (from 12 p.m. to 12:30 p.m.)
good afternoon (from 12:30 p.m. to 6 p.m. or up to dusk )
good evening (from 6 p.m. to 11:59 p.m)
. have a good day (when taking leave of someone in day time )
good night (when taking leave at night time)
b)Birthday wishes-
happy birthday, happy birthday to you,
many many happy returns of the day.
c)Festival /seasons'/ occasions' greetings
happy Christmas,
Merry Christmas,
happy Diwali,
happy Eid,
happy pateti ,
seasons greetings,
happy summer /winter holidays,
Happy New year,
happy and prosperous new year,
happy marriage anniversary,
happy anniversary.
d)How to say goodbye
bye,
bye-bye,
goodbye,
see you then,
I am off,
have a nice day ahead,
it was nice seeing /meeting you.
e)Congratulations for success/ achievements-
congrats,
congratulations,
congrats on your success /achievement/feat,
hearty congratulations,
heartiest congratulations,
you really deserved it,
you are the best,
nice one,
good one,
Kudos,
well done,
good job,
I am impressed,
I must appreciate you.
f)Best wishes
happy journey,
wish you all the best,
all green lights,
go get it,
give your best.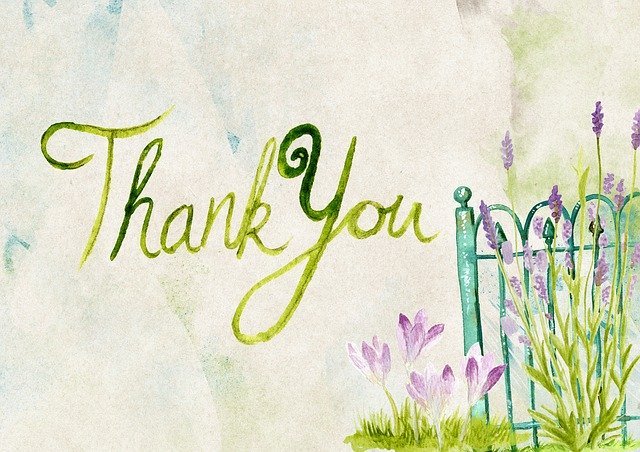 2) How to express gratitude/ thankfulness and how to respond to them.
When somebody helps us with our needs and makes our day, it is our duty to express our gratitude in the most polite manner.
For the same, you can use the following handy words and expressions. Also, you will learn how to respond to the gratitude expressed by someone else.
1)thanks
2)thanks a lot
3)thank you very much
4)I am thankful /grateful to you
5)I thank you from the bottom of my heart
6)it is so kind of you.
When someone says thanks, you should respond to it with great politeness as follows
1)please don't mention it
2)it's alright
3)alright
4)you are welcome
5)it's ok
6)no worries
7)glad to help
8)that's alright
9)no problem
3) how to express apology or say sorry
If we are on the wrong side or when we commit any mistake, it is our duty to express apologies. For it, you can use these handy expressions.
1)sorry
2)so sorry
3)I am sorry
4)I am so sorry
5)I am extremely sorry for my mistake
6)I accept my mistake
7)I apologize for my mistake
4) Polite requests when you need help or something.
we need to learn the art of making polite requests to get help from others. For that, you can use the following useful expressions.
1)please help me,
2)will you please help me,
3)can you help me( informal )
4)could you please help me (formal and very polite)
5)would you mind helping me?
6)Request for offering help
1)can I help you
2)how can I help you
3)may I help you
4)could I help you
5)might I help you( formal )
6)would you mind if I help you?
a)When you want somebody to repeat-
1)pardon
2)excuse me
3)could you please repeat this
4)sorry I didn't hear you, please repeat
b) How to disagree politely-
1)I am afraid
2)I disagree, I have a different view
3)I am sorry but I disagree
4)Here we differ slightly
c)For asking for permissions-
1)may I come in sir /madam
2)may I go out out
3)may I stand up
4)may I show you my reports?
D)Salutations-
dear sir/ madam ,Ms ,Mr ,Mrs, brother( bro) sister (sis)
E) How to raise attention-
1)your attention, please
2)may I have your attention, please
3)excuse me, one minute, please
6) some polite expressions
you can use these polite expressions in your speaking for various situations
please,
surely,
certainly,
definitely,
kindly do this,
Welcome,
allow me to say,
let me tell you my point of view,
correct me if I am wrong,
sorry,
pardon,
excuse me.
7)Some imperative expressions-
come here,
may I come in,
just coming,
as you wish,
please,
anything else,
that's enough,
nevermind,
wait,
wait for a minute,
calm down,
come to the point,
don't be smart,
as far as I am concerned,
I think,
factually speaking,
well, you said it.
8)Some exclamations-
wow!
oh!
ah!
ouch!
well done!
Bravo!
Alas!
marvelous!
very nice!
very beautiful!
gorgeous!
oh God!
by God's grace!
excellent!
how tragic!
how terrible!
really!
what nonsense!
what a pleasant surprise!
surprise!
what an idea!
brilliant!
miracle!
love it!
absolutely!
exactly!
gosh!
booyah!
boo!
ahem!
Bingo!
blah!
Cheers!
oops!
yes!
Conclusion
So here we have got a very handy list of words and expressions to use in our daily English speaking and writing.
We can use these expressions for various situations like expressing greetings, wishes, gratitude, apology, and salutations, using polite words, imperative words, and exclamations.
Do use them in your speaking and writing and see the difference. you will certainly call them golden words.
thanks all. with love + respect
from team learnhatke.com